Occupy Congress is a collaborative direct action in Washington D.C. on Tuesday, January 17, 2012.
The hashtag #J17 is being used to denote related posts.
Protesters have been heard chanting, "We want progress, Occupy Congress!"
Occupation
Edit
Freedom Plaza, Washington D.C.
@OakFoSho : http://www.ustream.tv/occupyoakland
@punkboyinsf : http://www.ustream.tv/occupysf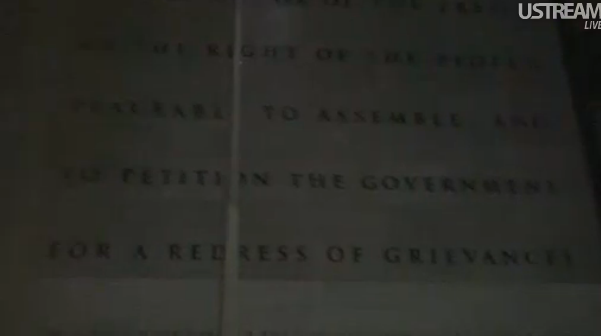 Ad blocker interference detected!
Wikia is a free-to-use site that makes money from advertising. We have a modified experience for viewers using ad blockers

Wikia is not accessible if you've made further modifications. Remove the custom ad blocker rule(s) and the page will load as expected.